Field Day is on May 30th – Please help us prepare for the day by registering early – and  so you can be assured of a seat at this important learning event for beekeepers of all levels of experience.
In addition to our a.m. lecture with Peter Borst of Cornell University,  we'll have additional experts on hand to supply you with ways to improve your beekeeping. A brief look at our lineup: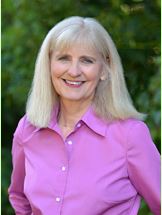 Rusty Burlew – a Fan Favorite,  local bee guru and blogger of Honeybeesuite.com will be on hand to answer your general questions about beekeeping.
You can read more about Rusty on her blog, she has studied agriculture and graduated from Oregon State University with a bachelor of science degree in Agronomic Crop Science.  In the spring of 2010 she graduated with a master of environmental studies degree from the Evergreen State College. While in school, she spent time researching the effects of contaminated pollen on larval bee development, and studying the possibility of using non-Apis bees to supplement or replace the honey bee in modern agriculture. There are many more questions than answers surrounding these topics. "Through my blog I hope to find some answers to pollinator problems and share what I learn in the process."
We are delighted that Rusty will be joining us again for Field Day this year!
Additional presenters for our afternoon sessions of Field Day:
Tim Hiatt 2nd Generation beekeeper from Ephrata WA, and co-owner of Hiatt's Honey Company. He is a member of Washington State Department of Agriculture's Apiary Advisory Committee, the National Honey Bee Advisory Board, and is legislative chair of the Washington State Beekeepers Association
Daniel Najera, Entomologist – PSBA Research and Education Chair and Adjunct Faculty at Greenriver Community College
Kathy Cox, PSBS Board member
Evan Sugden, PhD -University of Washington
Field Day Registration is $50/person or $70/household of 2, and includes lunch.  Registration is limited so signup today to ensure your spot!