PSBA's Beekeeper Field Day 2015 will offer both a morning indoor session, with lecture time and Q&A, and an afternoon outdoor hands-on session in our apiary; both sessions will feature beekeeping expert, Peter Loring Borst. The afternoon session will be augmented with local beekeeping experts covering various topics of interest to beekeepers.
Abou
t Peter Loring Borst
PSBA is excited to announce our featured speaker for Field Day 2015:   Peter L Borst has worked in the beekeeping industry since his first job working as beekeeper's helper in Wolcott NY, in 1974. In the late 1970s he helped run a beekeeping supply store in the San Diego area, where he served beekeepers of all levels of expertise. In addition to selling equipment and supplies, he was able to get an especially broad viewpoint of their problems and concerns.
Among other things, Peter was Senior Apiarist at Cornell's Dyce Lab for Honey Bee Research for seven years. He was an apiary inspector for New York State from 2006 to 2008. He is currently employed at Cornell doing biomedical research. He currently is vice president of the Finger Lakes Bee Club. Peter is a regular contributor to the American Bee Journal, writing on topics as diverse as beekeeping technique, the composition and value of pollen for bees, and the history of bee breeding. He enjoys presenting selections from his many photographs of bees, flowers, and apiaries to local clubs. You can read more about Peter by clicking on the link in his name. You can also read about him and his recent appearance at a workshop for beekeepers in the Santa Barbara area here or a video of his instruction of Hive Splitting to Beekeepers Assoc. of Southern California Stay tuned as we add more information and registration for Field Day.
Peter's talk for the a.m. lecture portion of Field Day will include these topics:
"Keeping the Hive Alive: Sustainable Beekeeping"  and covers the spectrum from Inspiration, what causes people to begin beekeeping and stay with it. Management of bees for sustainability including obtaining bees, dividing hives and honey bee health issues. There is a special focus Educational outreach as the key to continuing beekeeping into the future.
Followed by
"Honey Bee Health"   which covers the history of the recognition of honey bee maladies, how our understanding of bee health has developed over time, and brings it up to the present. I try to focus on bee wellness as a common goal in which we are all interested and the various approaches, emphasizing what does and what does not work.
Afternoon learning sessions will offer the following presenters in addition to hive inspection alongside Peter Borst:
Tim Hiatt of Hiatt's Honey
Rusty Burlew of honeybeesuite.com
Daniel Najera, PhD Entomology – PSBA Board member and Green River Community College
Will Peterman, Bumblebee Expert- Beesearch.org
Kathy Cox – PSBA board member and previous owner of Bloomfield Bees and Honey
---
Basic Schedule for the Event: (additional details of afternoon activities will be updated in registration link when planning is complete)
Morning Session: This session will consist of a presentation by Mr Borst followed by a Q & A session. Breakfast snacks and Lunch will be provided.
Afternoon Session: This outdoor session in our apiary** will find attendees breaking into small groups which will rotate through a variety of activities and learning stations.
Please note: Afternoon session will be held in our working apiary. PSBA does not have child-sized protective gear, so please plan accordingly.
** Please bring your own protective gear; PSBA has limited sets of veils, suits, and gloves.
---
Date:  Saturday May 30th, 2015
Time:  8:30 a.m. – 4:00 p.m.
Locations:   Graham Visitor Center  and PSBA's apiary (behind greenhouses at the arboretum)
---
---
Sponsors Needed!  Get in touch if you'd like to have your name here!
2015 Sponsors of PSBA'S Field Day include: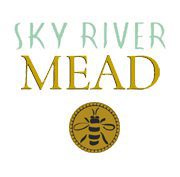 Hiatt's Honey                          www.Beesearch.org