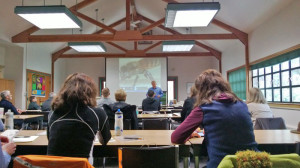 Prior to each monthly meeting  PSBA offers a free beekeeping lesson designed to be relevant to the current time of the year. Lesson content will support the student through the apprentice beekeeper certification program with Washington State Beekeeper Association. These lessons are geared for the new and experienced beekeeper alike. Lessons are from 6:30 – 7pm on the fourth Tuesday of the month (Check monthly meeting  schedule)  followed by announcements and our main speaker. Come and increase your beekeeping skills with PSBA!
---
Monthly Lesson Info Sheets:
WA State Apiary Registration – Download and complete the latest apiary registration form if you plan to keep bee hives at any point in the current year. You have until April 1st each year to submit your registration without penalty.
Package & Nuc Primer – Terminology for ordering bees. Initial install info.
Getting Started Equipment List – Helpful handout for new beekeepers to determine what to order.
Hive Inspection Sheet –  Hive Inspection Logs
Allergies – Honey Bee Allergies and What Can be Done About Them
Forage W. of Cascades – Pollen / Nectar Plant Check List, West of the Cascade Mts
—
January  – Equipment & Making a Start in Beekeeping
February – The Honey Bee and her Products, Hive Inspection Logs
March – Spring Management
April – Spring Management: I have my bees installed… Now what?!
May  – Pre-Blackberry Build Up
June  – Diseases, Parasites & Pests….Oh my
August – Fall Management
September – Nectar, pollen, queen rearing, and honey labeling