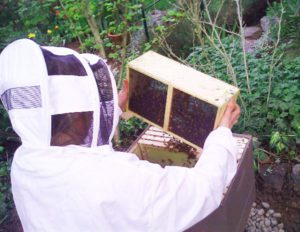 PSBA is dedicated to helping connect members, and the greater beekeeping community, with reputable businesses to meet their beekeeping needs. As part of this effort PSBA has an open application period for businesses to apply to sponsor with PSBA in supplying honey bees (packages, queens and nucs) in spring of 2020. If you own a local business and are interested in applying to be a sponsor for PSBA in 2020 please complete this survey by Jan 10, 2020.
The survey it will ask a few questions about your business, in addition to details about what you are selling. PSBA sponsors will also commit to following terminology guidelines for communicating with members to create a unified buying experience.
Sponsor Benefits:
We will promote sponsors on the PSBA website, email, social media, and at meetings.
Sponsors will have table space at our Jan – April meetings.
PSBA will be able to refer beekeepers directly to sponsors to answer questions and take orders.
The PSBA board will review all applications and chose those that will be listed as a 2020 sponsor. Previous year sponsors will need to apply again to participate as a 2020 sponsor. Sponsors will need to have an active PSBA membership, and make a donation to PSBA based on sales.