PSBA's next apiary work party is this Saturday, May 11th from noon – 2pm.  We're doing back to back weekends as May 18th is our Field Day with Randy Oliver! Come down this Saturday to help us get the apiary in tip-top shape for this special day!
Krista Connor will be the lead this week, call or email her with any questions or to let her know you'll be there – 206-938-5158, president@pugetsoundbees.org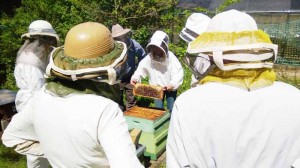 And…if you haven't registered for Field Day yet, click here to sign-up! You won't want to miss this fantastic opportunity to take your beekeeping skills to the next level!