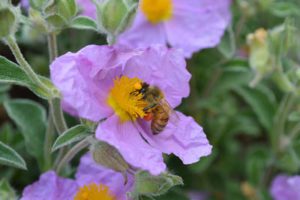 This month's meeting will feature a crowd favorite presenter, Thom Lee. He will be presenting on "Plants, Plant Propagation, and the Role of Pollination".
Come learn about various pollination strategies including bees along with some of Thom's favorite bee plants for the region.  Gardeners and beekeepers alike should enjoy this presentation – bring a friend!
As usual we'll have our pre-meeting lesson starting at 6:30 followed by announcements at 7pm.  After a short break and refreshments the main presentation starts at 7:30.  All meetings are free and open to the public.
More info about this and future meetings on our website.