Puget Sound Beekeepers Association is delighted to be participating in the annual GiveBIG 24-hour day of giving on Wednesday, May 8.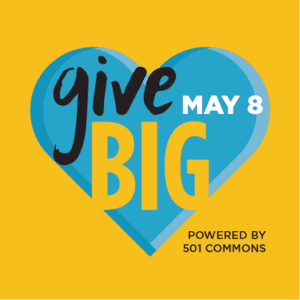 The Puget Sound Beekeepers Association is 100% volunteer operated that has been focused on protecting honey bees and the welfare of beekeeping locally for over 70 years.
Our educational outreach includes:
Presentations to schools, organizations, and businesses.
Creation of "Bee Kits" for local schools to aid in honey bee and pollinator education.
Beekeeping classes, monthly meetings, and neighborhood captain program.
Hands on learning at our apiary in the Washington Park Arboretum.
Supporting Washington State University and Green River College research initiatives.
Community events where we sell honey and share information about ways to help bees.
We're also working on ways to boost bee-friendly habitat.
Since 2016, PSBA volunteers have distributed over 30,000 free packets of local wildflower seeds to children, classrooms, and the public so they may grow plants that support bees and other pollinators in our region. Help us achieve our goal of distributing another 10,000 seed packets in 2019!
CLICK HERE TO SCHEDULE YOUR DONATION TODAY
Spring IS the perfect time to support our pollinators!