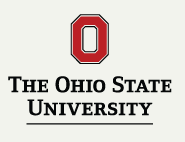 Ohio State University offers a free beekeeping webinar on July 16 at 6 AM PST (9 AM Eastern) featuring Thomas Janini, Associate Professor with The Ohio State University.
Professor Janini will talk about the chemical components of honey. Specifically, he will discuss the types of sugars found in honey, enzymes used to convert nectar into honey, and other compounds commonly found in nectar and honey.
The webinar is free, and no registration is required. To access via iPad, iPhone or Android device, download the Adobe Connect app. To join follow this link and log in as a guest at about 5:55 PST the day of the event.