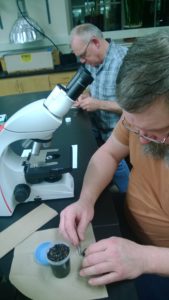 PSBA is in process of updating our class offerings for 2015 – and we are excited to offer a few new topics this year so you can be a better beekeeper!
Check out the classes page or events calendar for details and registration and be sure to check these pages often. We will be adding classes and registration links for all our offerings this year as we get more details finalized.
The first offering of the year is coming up on January 15th – Nosema 101 – so don't miss it!