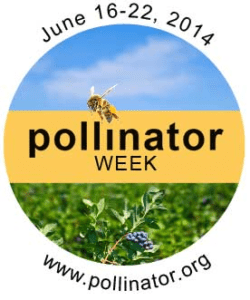 Marla Spivak, University of Minnesota professor of entomology and 2010 MacArthur Fellow (see here her TED talk "Why bees are disappearing") will deliver the keynote address for National Pollinator Week/Seattle Edition, discussing wild bees and how to provide sustainable habitats in both urban and suburban settings.
When? Wednesday, June 18, 2014, 7:30 – 8:45pm
Where? 1119 Eighth Avenue, Seattle, WA 98101
Tickets: $5
More details available here.