PSBA is partnering with three local vendors to offer bee packages for sale in 2014.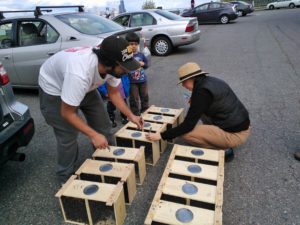 Your purchase helps PSBA receive donations (bees or dollars) from the vendors listed below. 
Black Nugget Farms

Cascade Honey Company

Northwest Bee Supply
With your purchase via PSBA and these vendors – you'll be included in PSBA research studies to improve bee health, receive a discount on a future PSBA honey purchase, and get support from a PSBA neighborhood captain near you.  
Orders can be placed directly with vendors or at our meetings.  Please mention PSBA when placing your order to ensure maximum benefit!
Vendor Contact info and Pricing Details here: Buy Bees and Help PSBA