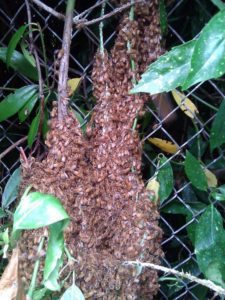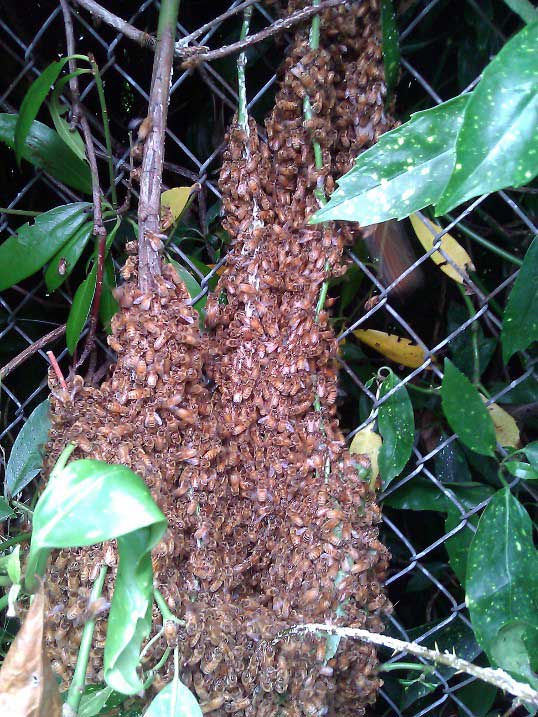 Beekeepers have reported honey bee swarms occurring this week.  Please be alert for swarming honey bees and do your part to help them find a new home – with a beekeeper!
If you are not familiar with honey bee swarms and want to learn more, or, you need help managing an active honey bee swarm –  please read our swarm page and Call a beekeeper on PSBA's Swarm List for help!  DO NOT use pesticides on honey bee swarms. Beekeepers are happy to safely remove the honey bees and relocate them to a new home.
Beekeepers – please reference our PSBA Swarm Info flyer for help managing an impending swarm from your hive (swarm cells observed).   You can also educate your friends and neighbors on swarms. Please print and share our Swarm List with them so they are prepared to respond to swarming honey bees.  PSBA provides our swarm list to emergency responders for reference in responding to calls to 911 for honey bee swarms.