(This page will be updated as candidates step forward and bio info becomes available, check back!)
Officer Candidates: There are 4 open positions
Mark Hohn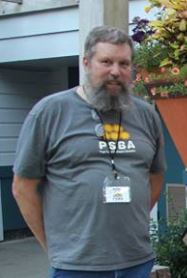 Running for: President
Beekeeping Background: 4th year beekeeper and current VP of PSBA in 2014 after serving as Trustee for a year.
If elected to President: Mark will…
C

ontinue supporting beekeepers and bees in the area with scientific based research and topical speakers. 

W

ork to expand PSBA's volunteer base and community outreach opportunities.

Continue to

make PSBA a fun organization and the best place to learn about bees and beekeeping. 

Help expand PSBA's authority on bees and beekeeping in the Puget Sound area. 

Promote and expand PSBA's training classes and opportunities for more people to become involved in teaching about bees. 
---
Gerardo Dilillo
Running for: Vice-President
Beekeeping Background:  Beekeeping since 2012. I have a hive in Italy! Pursuing my Journeyman certification. Currently serving as PSBA trustee and News Editor/Public Relations Director.
If elected as VP:  Gerardo plans to:
Keep having fun
Give back to the association and the community supporting PSBA mission and local bees
Strengthen the relationship with the community through teaching/fundraising events and inspire people to become active PSBA supporters.
Learn from all of you
---
Maureen Sullivan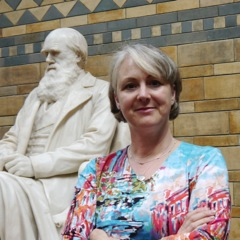 Running for: Secretary
Beekeeping background: Board Member since 2013. PSBA Secretary and Apiary Team Lead 2013 and 2014.
Beekeeping Style: Hobbyist with 2.5 yrs experience  uses Natural beekeeping practices. In process of transitioning the PSBA apiary to natural comb and increasing number of 8 frame hives.
Equipment Preference/Expertise: Langstroth 8 Frame
More info: The quintessential fix-it type – Maureen gets things done!
If re-elected to the board, Maureen plans to: Continue to develop programs such as Pollinators Week, Swarm Management Skills and planting resources for honeybees. PSBA's mission statement may focus on honeybees, but other pollinators are critical and need the attention of PSBA. With so many new beekeepers, it's critical that PSBA continue to emphasize basic hive management skills (swarm management!) and local queens.  Continue to emphasize building your own bee management tools, brood breaks and queen rearing.
---
Bruce Becker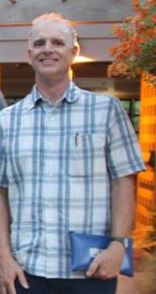 Running for: Treasurer
Beekeeping Background:  Bruce has served as Treasurer and in other roles in some capacity since 2006, and has been keeping bees since 1968.  Bruce is a Sideliner, selling honey through his small business The Lazy Bee.
Beekeeping style: Treats for mites- have used Apistan, Sucricide, formic acid pads, and formic acid quick strips with success  
Equipment/Expertise: Langstroth 10 Frame
More info:  Bruce is an Attorney and CPA and has used these skills to serve PSBA.
If re-elected to the board: Bruce would like to see PSBA encourage the city, other organizations, and nurseries to plant nectar producing trees along streets and in yards.
---
Trustee Candidates: There are 7 open positions

Kathy Cox: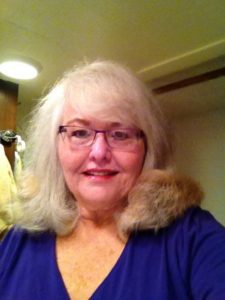 Running for: PSBA Trustee
I have been a beekeeper for 12 years and am an expert in nothing, however, I know a little about a lot of bee things! I have had as few as 2 hives and as many as 2200. Currently I have 7, with one failing because of pesticides and then mite saturation. That probably tells you I don't use any treatments (unless you count powdered sugar, drone trapping and brood breaks) and am looking for survival of the fittest. I have ZOMBEES.
I have 2 years of Pacific NW beekeeping under my belt and before that, I was in Northern California keeping bees.   I am a past vice president of Sonoma County Beekeepers '04, '05 and president in '06. My main focus in my beekeeping businesses was to teach and provide nucs for new and old beekeepers. I produced 100 nucs a year and gave a 2 hr hands on class in my beeyard  with each nuc.
If elected to the board: I hope to continue to mentor new beekeepers, share my past experiences and be of service to PSBA.
Education:  I have studied bees at Gormanston College in Ireland, attended Apimondia and many bee conferences and  bee association conferences. Additionally, I have studied with Marla Spivak and Sue Cobey with the emphasis on queen rearing. In California,  I considered Randy Oliver a friend in nearby Grass Valley and attended training workshops with Eric Mussen, UC Davis, retired.
Serge Labesque, who writes for Bee Culture magazine, was one of my first mentors. We currently agree to disagree on feeding bees! He teaches a beeginning and advanced class on beekeeping at Santa Rosa Junior College, which I attended. I also had a mentor and friend in Dave Cushman of England. He has the largest beekeeping site on the web, dave-cushman.net/bee/newhome.html  which continues to be maintained under direction of his will, as he is, unfortunately, no longer with us.
Strengths: My strength is not what it used to be! LOL I think I am a good teacher and get excited about anything to do with bees. They are the one thing I have been most passionate about in my lifetime and sharing that is delightful.
---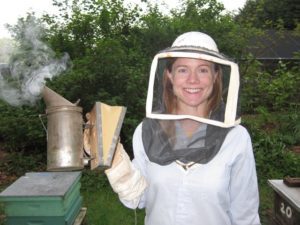 Running for: PSBA Trustee
Beekeeping Background: I've been a beekeeper for 2.5 years/seasons, and have been an apprentice with Seattle Bee Works from the beginning. I have been a PSBA Trustee for just over a year,  filling a position vacancy. I also started and manage the West Seattle Bee Garden, which hosts educational field trips and displays two honey bee hives and educational signs for the public to see. I have organized the West Seattle Bee Festival the past two years.
My primary motivation for being involved in bees and beekeeping is to participate in the solution to the plight of the honey bee and all pollinators through education. I also think honey bees are incredible insects, and have love learning about them, working in the hives and becoming friends with other beekeepers along the way. I think honey bees are a great medium for sparking interest in the topic of bees and all pollinators – and eventually the role of pollinators in helping to maintain our ecosystems and food supply. I love interacting with kids at bee related events, and answering their many questions. They are the future, and I hope the future will appreciate and love bees!
If re-elected to the board: I would like to incorporate more youth education into the PSBA curriculum/calendar. I will also strive to be a productive team member, helping to facilitate the goals of all boards members and PSBA as a whole.
Education: Butler University, Indianapolis – PharmD Program
Career: Inpatient Pharmacist at VA Puget Sound
---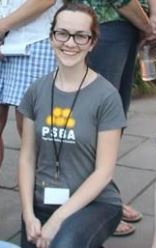 Running for: PSBA Trustee
Member since: 2012, Board Member since: 2013
Hobbyist Beekeeper, 3 yrs experience, no longer keeping bees
Equipment Expertise: Langstroth 10 and 8 Frame
If re-elected to the board: I am most interested in increasing our scientific understanding of bees.  I will do this by arranging speakers to come to PSBA meetings and teach our members and the public more about how bees work, what we can do to make our city a happy home for them, and how we can use scientific methods to help us keep bees in a way that is beneficial to them and us.
Strengths: Because of my background, I grasp the scientific aspect of beekeeping well (eg. physiology, diseases, chemical signalling, scientific method for testing).  Web development: I program full stack applications as my day job, so I am very familiar with a variety of different languages
Education: Bachelor of Arts: Biochemistry, Bachelor of Arts: Molecular Cellular and Developmental Biology,
Minor: Chemistry, Master of Science: Biochemistry
Career: Developer II at Expeditors International
---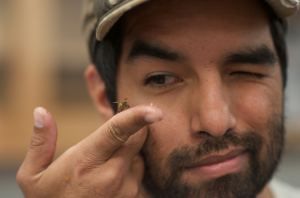 Running for: PSBA Trustee
Beekeeping background:  Honeybee research and education for ~10 years. Specialty in honeybee biology, education and research. For PSBA, Danny served as trustee 2013-14 and is Chair of PSBA's Research and Education committee. Additionally, he teaches PSBA's Backyard Beekeeping Class and serves as Neighborhood Captain for the Kent area.
If re-elected to the board:  Danny will  improve our honeybee monitoring, education and research efforts.
Strengths: Being more complete in our understanding in honeybees, our ecosystem, and our communication with the public.
Education:  PhD University of Kansas – Entomology (Honeybee Cognition)
Career: Teacher at Green River Community College
.
  .
---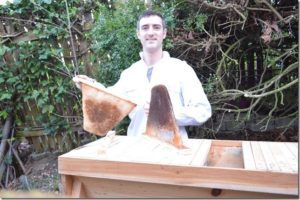 Running for: PSBA Trustee
Beekeeping Background: Jeff is a treatment free beekeeper and has been successfully keeping bees treatment free for 4 years.  His preferred hive style is the top bar hive, but feels that his real strength is understanding how bees use empty space and can confidently manage bees for any hive style. 
He is passionate about flowers and has worked to improve the forage sources people plant by encouraging plantings of blooming trees and shrubs that bloom outside of the local flows when it's most needed.  Jeff is also a strong advocate of identifying honey bee traits well suited for the Puget Sound region and propagating locally adapted queens.
If re-elected to the board:  Jeff intends to help beekeepers understand what is going on inside their hive and to promote treatment free beekeeping.  He will work with the community to encourage planting for bees and pollinators for times of the year when it's most needed.
Board history highlights: Served as Trustee 2013-14 and started a Top Bar hive class for PSBA which has run the last two years. He also added a new monthly column to the PSBA Buzz called "Bee Lunch" that highlights a flower each month that bees are using for forage.  Jeff is a member of the PSBA apiary committee and has helped bring treatment free approaches to the apiary.  Additionally, Jeff serves as Queen Anne neighborhood captain.
Certifications:  WSBA Journeyman Certification.  Pursuing Master Beekeeper Certification.
Research projects I'm working on: Researching local bee populations and how distribution of drone congregation areas relate to successful queen mating.
---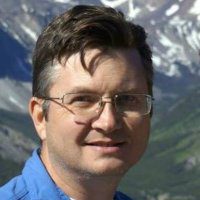 Running for: PSBA Trustee
Beekeeping Background: I've been a beekeeper for four seasons now, including three in Maryland and this year as my first in Washington.    I utilize traditional Langstroth hive configurations and this year started a Top Bar Hive.     I am fascinated by the science of beekeeping, as well as the practical agricultural rewards of beekeeping.     I have recently become more interested in queen rearing, with an eye towards successfully rearing locally conditioned queens requiring minimal intervention. 
If elected to the board:  I have a keen interest in outreach and education, ensuring that honeybees and beekeeping are promoted positively within the community, and that beekeepers have the resources they need to make sound management decisions.   I look forward to working with the rest of the PSBA board on opportunities to continue the great work already being done to reach the public and create programs to develop great beekeepers.
Strengths: I have previous experience in the development and operation of non-profit organizations, including serving as board member for multiple organizations.     I have an interest in youth outreach and have worked extensively within communities, notably 4-H, on program development and club leadership.   I look forward to apply my experience in skills in any useful capacity to serve PSBA.
Education:   Bachelors of Science, Information Systems Management.
Career:   Information Technology